Profile

The Fake Book
Guh is Hug Spelled Backwards
This journal should be viewed with discretion.
Free Account
Created on 2009-06-04 15:07:57 (#399808), last updated 2011-06-02 (328 weeks ago)
4,697 comments received, 0 comments posted
358 Journal Entries, 185 Tags, 1 Memory, 2 Icons

About

Mini Bio
This is mainly a fandom-based journal with the rare personal post thrown in. Below is a list of my fandoms & pairings but it's by no means comprehensive. You'll find a lot of slash fic in my writing and communities. No like, no read.
FANDOMS & SHIPS
Fandoms: Daniel Craig as James Bond, Primeval, Battlestar Galactica, Torchwood, The Magnificent Seven, Kyle XY, OZ, Rome, The Shield, The Invisible Man, NASCAR, Indy Car Series, F1, Star Trek XI, RPS/RPF, Hawaii Five-0

Primeval Ships: Becker/Matt, Becker/Jess, Becker/Cutter, Becker/Lester, Becker/Ryan, Becker/Stephen, Becker/Lyle (OC), Cutter/Stephen, Cutter/Claudia, Cutter/Ryan, Lester/Lyle (OC), Ryan/Stephen, Connor/Abby, Finn (OC)/Future Taylor (OC), Ditzy (OC)/Ryan, Dane (OC)/Cutter, Dane (OC)/Lester
Primeval Fic Likes: Becker-whumping, bottom!Becker, Lyle-whumping, bottom!Lyle

Star Trek XI Ships: Kirk/McCoy, Kirk/Spock/McCoy, Kirk/Pike, Pike/McCoy, Kirk/Pike/McCoy
Trek XI Fic Likes: McCoy-whumping, bottom McCoy

The Expendables Ships: Gunnar/Barney, Gunnar/Lee
The Expendables Fic Likes: Gunnar-whumping, banter

RPS Ships: Chris Pine/Zach Quinto, Chris Pine/Karl Urban
RPS Fic Likes: Bottom Karl, comedy fic, slice of life (cooking dinner, working out, playing video games etc), angst

Hawaii Five-0 Ships: Danny/Steve
Hawaii Five-0 Fic Likes: Steve angst, Steve angst, Dom!Danny & sub!Steve, Steve angst

Kinks: angst, dub-con (with comfort at the end), adventure, alternate universes, hurt/comfort
Squicks: watersports, chan

GRAPHIC RESOURCES
rogue_dolls
haudvafra
seeingbeauty
creamuts
mutsie_brushes
isabellecs
kirjava17icons
icons_by_mea
she_rockstar
erniemay
careforpears
girlboheme
rainetemplar
phlourish_icons
offbeat_upbeat
xswaniconsx
ennife
tralala_icons
aoi_sama896
pretty_packages
hgx
twistsmash
aulxdayz
winterlillies
wenny0517
osakasun
gaia_sole
crimzon_pi
cae_prince
flashland
ihearttoronto
scarlett_o
iroppoii
perquisites
ch4ndler
grafixed_art
withlace
adorkable
cdg
99mockingbirds
vintagesol
insideblues
sherry_g
extraobsession
dilettantemuse
marys_angel
graphisize
paine_09
starlit_designs
angelalpev
eirenealetheia
twinstrikeish
wolfbane_icons
pinkandroid
Screencaps:
kalena_henden |
hidefan |
toxic_caps |
rawr_caps
EXTRAS

made by:
kmoney_icons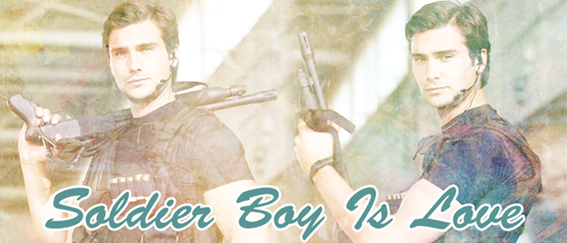 made by:
cupidandpsycho


made by:
blue_hobbit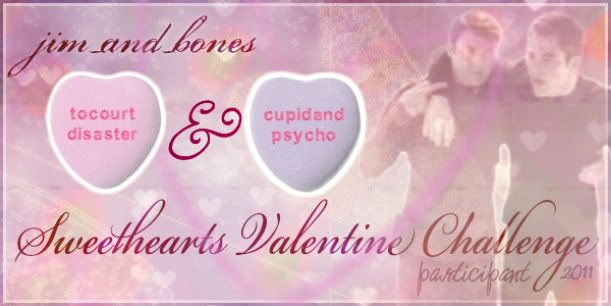 made by :
hitlikehammers
Layout profile code thanks to SpaceGraphics

Connect
abby maitland
,
alex o'loughlin
,
alternate universes
,
andrew-lee potts
,
battlestar galactica
,
ben mansfield
,
ben miller
,
blade
,
bones/jim
,
bones/jim/spock
,
captain becker
,
captain tom ryan
,
celtic thunder
,
chris pine
,
christopher pike
,
claudia brown
,
clayton rohner
,
connor temple
,
csi
, dan wheldon,
daniel craig
, dave "ditzy" owen,
david bowie
, ditzy,
dolph lundgren
,
douglas henshall
,
eagles of death metal
, ej viso,
eleventh hour
,
ellora's cave
,
erotica
,
fan fiction
,
finn
,
firefly
,
gaius baltar
,
george eads
,
gerard butler
,
gil grissom
,
good vs. evil
,
gvse
,
hal ketchum
,
hannah spearritt
,
hawaii 5-0
,
hawaii five-0
,
hawaii five-o
,
hugh dancy
,
indy racing league
,
james callis
,
james dean
,
james lester
,
james murray
,
james purefoy
,
jamie bamber
,
jason statham
,
jeffrey dean morgan
,
jenny lewis
,
jim/bones
,
jim/spock
,
jon lyle
,
karl urban
,
kevin mckidd
,
kyle xy
,
lucy brown
,
mads mikkelsen
,
mark wakeling
,
maroon 5
,
martin henderson
,
matt dallas
,
moonlight
,
motogp
,
motorsports
,
movies
,
muse
,
nascar
,
nick cutter
,
nick stokes
,
oasis
,
oz
,
paul byrom
,
primeval
,
queen
,
ray stevenson
,
reading
,
richard armitage
,
richard ashcroft
, rob finn,
robbie williams
,
robby gordon
, robert d. finn,
rome
,
rufus sewell
, ryan hunter-reay,
ryan kelly
,
scott caan
,
scott speed
,
sean bean
, sir james lester,
snow patrol
,
star trek xi
,
star trek: aos
,
star trek: reboot
,
stephen hart
,
tahmoh penikett
,
tales of gold monkey
,
the invisible man
,
the killers
,
the magnificent seven
,
the shield
,
thomas lennon
, tony denman,
walton goggins
,
william petersen
,
writing
,
zachary quinto

People
[View Entries]

Communities
[View entries]

Feeds
[View Entries]

Subscriptions (0)

Linking
To link to this user, copy this code:
On Dreamwidth:
Elsewhere: